Dry Cleaning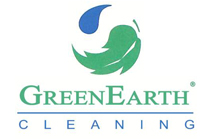 WashClub provides superb Eco-friendly non-toxic GreenEarth® for your delicate garments. They will come back to you looking newer, more colorful and odorless.
Our ordering process for dry cleaning is similar to our laundry service. We understand that your dry-cleaning is important and that you might have special care instructions, which is why we allow our customers to leave specific instructions for each and every dry cleaning item added to the shopping cart. Our dry cleaning service is delivered within 48-hours.
At WashClub, we pride ourselves in using the most eco-friendly dry cleaning process in the industry. Unlike a majority of our competitors, we care about our customer's health and prohibit the use of toxic petrochemical solvents such as perchloroethylene, commonly referred too as PERC, used by 85% of dry-cleaners. Instead, WashClub is affiliated with GreenEarth®, a non-toxic dry cleaning process that works best for people, clothes and the planet.
GreenEarth® Cleaning uses a patented liquid silicon (D5) solvent with excellent inert molecular characteristics. According to the IFI Fellowship study, D5 cleaning technology coupled with P&G detergency scores the highest for cleaning, fabric care, human health and soil contamination, well ahead of PERC or even greener alternatives such as wet-cleaning or CO2.
WashClub also strives to keep waste at a minimum through recycling of materials and stay at the forefront of technological developments.